New Marble Run E-Book Instruction Manual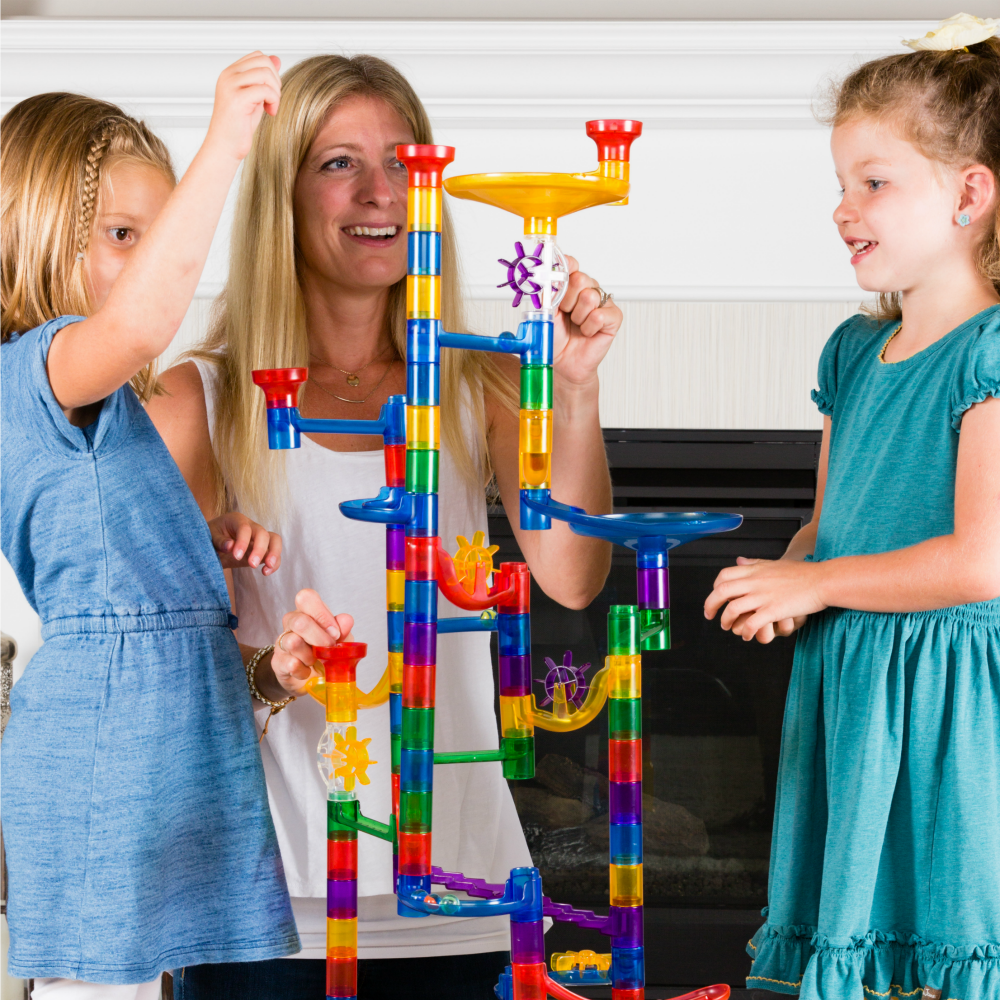 We're happy to announce that we've produced a new e-book with step-by-step pictures for 4 different marble runs!
Even though marble runs are a lot like Legos in that they allow for flexible play, we occasionally receive requests for step-by-step instructions. In an effort to respond to this occasional feedback and maintain a green footprint, we produced a 50-page electronic manual that has 2 beginner marble runs and 2 advanced marble runs. We've produced a Kindle version and a PDF version.
FEATURES OF OUR MARBLE RUN INSTRUCTION MANUAL
This e-book has a number of features, including a clickable table of contents and the ability to enlarge pictures to see the details.
We include a product insert in every package that includes pictures for ideas + details of how to access our Tips, Videos, and E-Book. Since we've received so few requests for this, we've created an e-book for now and haven't included a hard copy of the manual with the product. This allows us to keep the product cost lower and also maintain a green footprint.
Please e-mail us if you think we should include a manual with every product and raise the overall price of the product.
For download instructions, keep scrolling...
Instructions:
Kindle - If using a tablet or phone, simply click the link and open in the Kindle App. This manual will then be stored in your Kindle Library. If you download the file from your computer, follow these instructions for getting it to your library.
PDF - This version is not as interactive as the Kindle version, but it has all the same content.
We hope this manual gives you some ideas for how to build different types of marble runs. We plan to add more runs to these manuals over time, but we encourage you to build your own runs and be as creative as possible!