Marble Run Exhibit Coming to a Museum Near You?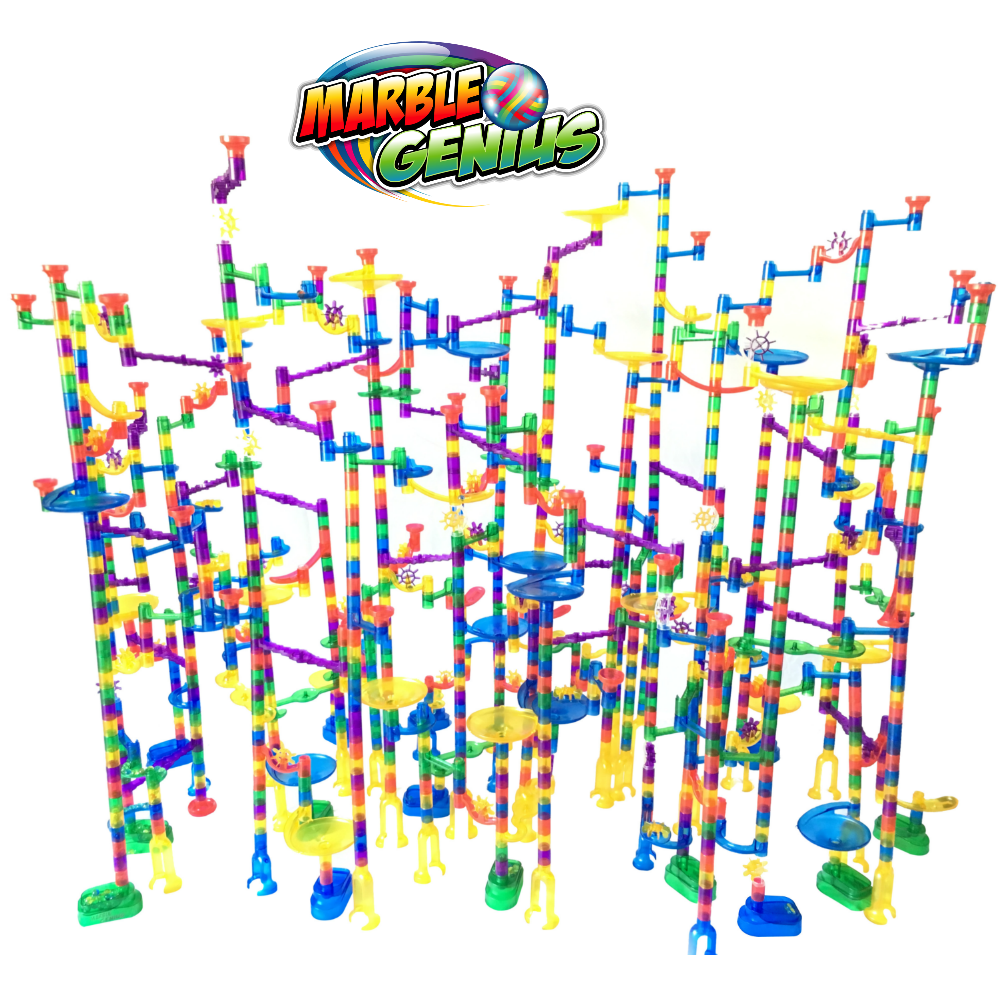 Here at Marble Genius, our goal is to inspire learning through play. We're pretty excited to see that our marble run toys currently hold the top two spots in the Marble Run category on Amazon.
But we're not content to leave it at that. We love pushing the envelope of innovation in hopes of leaving an even bigger impact. You'll see examples of this with new products we introduce next year, but in the near term, we're launching our new marble run exhibit that would be a perfect fit for Children's Museums.
Why?
STEM learning continues to be a hot topic among parents of school age children as well as education systems. Marble run toys are a proven leader when it comes to toys that not only hold kids' attention and entertain them, but also help them learn as they have fun.
A recent Wall Street Journal article highlighted some of these benefits, including enhanced problem solving for kids who play with marble run toys.
Given these benefits and the fact that screens continue to be one of the first choices when it comes to keeping kids busy, we feel a strong sense of urgency to get the word out that marble run toys are more exciting than ever! When you combine see-through pieces with numerous types of action pieces, it's easy to see why kids of all ages enjoy playing with them.
How it works
We worked hard creating an example of what a museum exhibit could look like. The picture below uses about 12 sets and stands 6 feet tall by 3 feet deep by 8 feet wide.
This exhibit could be in full light or highlighted with black lights in a dark space. We would pay to enclose it in glass and make sure the marbles are accessible at the bottom of the exhibit so guests can easily access the entry to interact with the exhibit.
Here's a brief video of what it would look as it's being used:
How you can help
We're looking to donate these exhibits to any Children's Museum that's in the top 30 largest Children's Museums in the United States. If you work with one of these museums or know of someone who does, please reach out to us at support@marblegenius.com. We'd love to partner with you and inspire more young learners!