Bring Your Marble Run to Life with Lights & Sounds!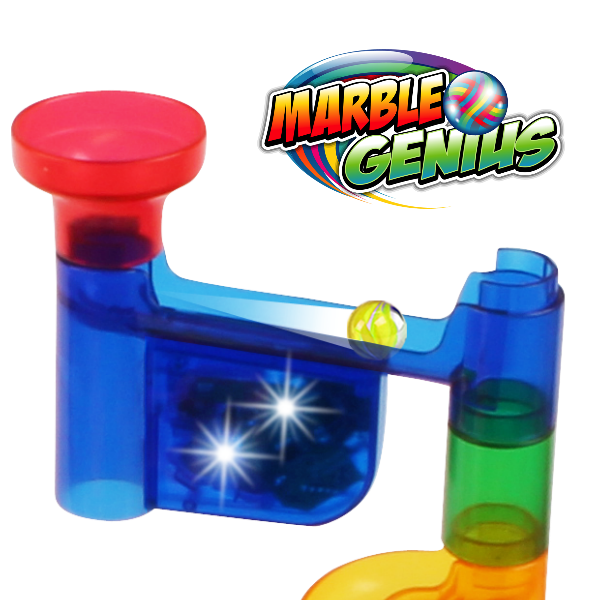 We're thrilled to announce that we're launching one of the most exciting innovations for the marble run: Lights & Sounds! We've spent tons of hours in our toy lab working on these pieces, and the day has finally come to share them with you!
Our Lights & Sounds pieces are activated when the marble rolls over the trigger. We've divided them into four themes: Wacky, Safari, Space, and Jungle. Each theme has its own sounds and color, and yes, there's an On/Off switch if parents need a break from the noise. :)
To see the pieces in action, check out this video:
We have more themes in the works, but we'd love to hear your ideas too. Simply e-mail us at support@marblegenius.com.
All of these Lights & Sounds products will be available on Amazon soon, just in time for the holidays! Click any picture below to go straight to the product:
If there's one thing we're passionate about, it's elevating the fun in playtime. We can't wait to see how these Lights & Sounds pieces bring your Marble Genius set to life!