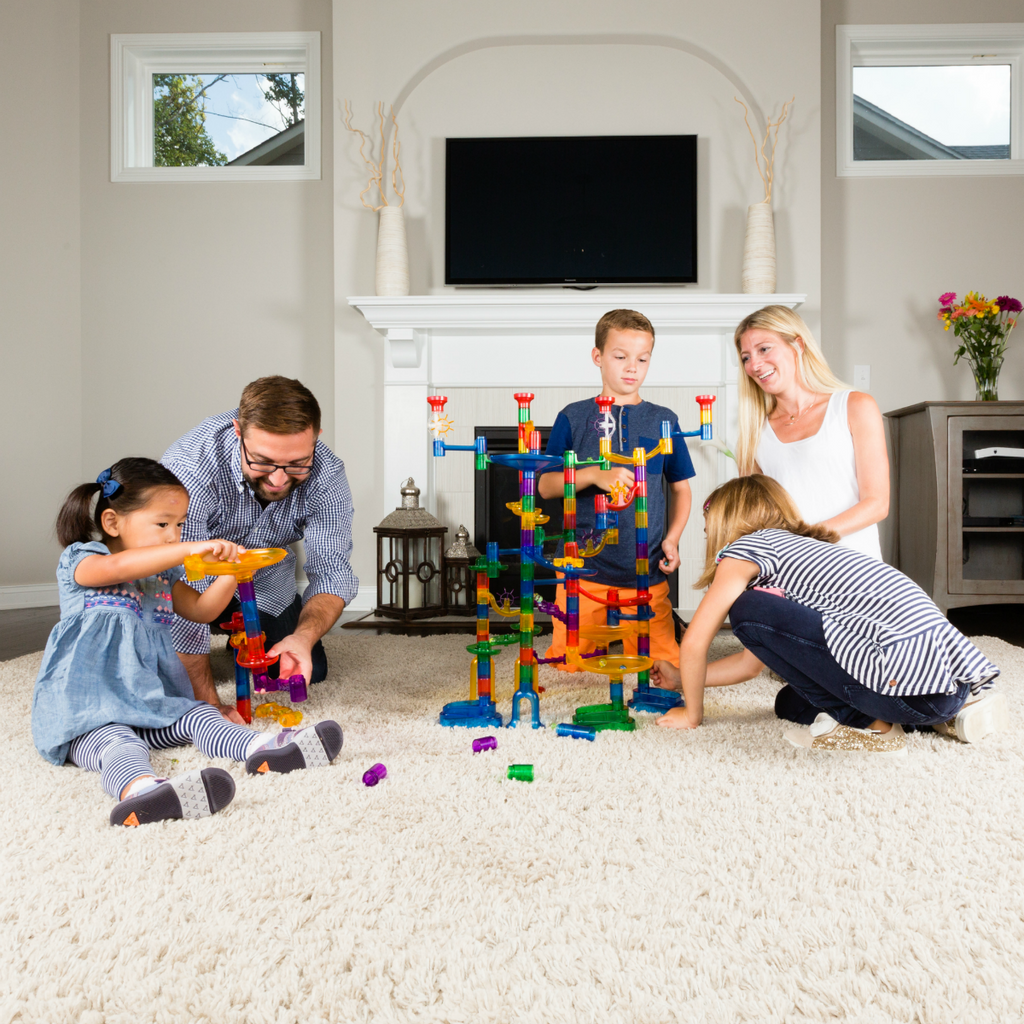 In today's busy world, finding time to spend together as a family can be a challenge. Most evenings may be taken up by homework, sports, or other activities. However, keeping your family close means spending time together in a fun setting.
THE VALUE OF FAMILY GAME NIGHTS
Game nights are valuable for many reasons, but here are three we'd like to highlight:
1. Family game nights build relationships.
The importance of spending quality time together can't be overstated. With this time, you'll bond with each other and improve communication. Seemingly meaningless conversation can open the door to more meaningful times that might be missed otherwise.
2. Family game nights create learning opportunities.
Kids can learn a lot while interacting with their parents through play. From sportsmanship to following directions and improving communication, you can help your children build important skills simply by letting them watch your example.
3. Family game nights are inexpensive and build healthy habits.
Because they're a good brain exercise, game nights keep your family from sitting in front of the TV or playing video games all day. Instead, your family enjoys quality time together, creating memories that will last throughout your kids' lives.
FAMILY GAME NIGHT IDEAS
There are thousands of games available, and having a variety to choose from keeps it interesting. If you have young kids, an interactive game is the best option so they don't have to sit still.
Here are some of our ideas for interactive toys and games...
Classic Games
Classic games are ones that never go out of style. Pictionary and charades are easy to play and fun for the entire family. You can purchase the official games or make up your own versions easily. These games work well for mid-size or large families since you'll want at least two players on each team. Other classic games that work well for any sized group include Uno, dominos, and Yahtzee.
Strategic Games
These are a good option if you have older children who enjoy strategy and logic. Risk and Settlers of Catan are perfect examples. The only downside to these games is that they may take several hours to play. Save these for nights when you have a enough time to enjoy them. Or if you don't have time to finish in one sitting, set up the game on a card table and return to it periodically. You may enjoy spreading out the playing time.
Marble Run Games
Marble runs are perfect for both kids and adults. They come with a variety of pieces that let you assemble a range of easy and complex structures. Designing the run and watching the marbles roll down is guaranteed to make your kids smile. To add a competitive aspect, you could create a marble race with teams, or set up a bracket for the entire family.
MAKING FAMILY GAME NIGHT A HABIT
Use these ideas to create your own family game night, and have fun! We recommend making it a habit by scheduling it on a certain night every week or a certain weekend every month as your schedule allows. You may even want to combine game nights with another family and rotate hosts.
Enjoy this time with your kids as you build lasting memories!
Continue reading