Marble Genius Extreme Set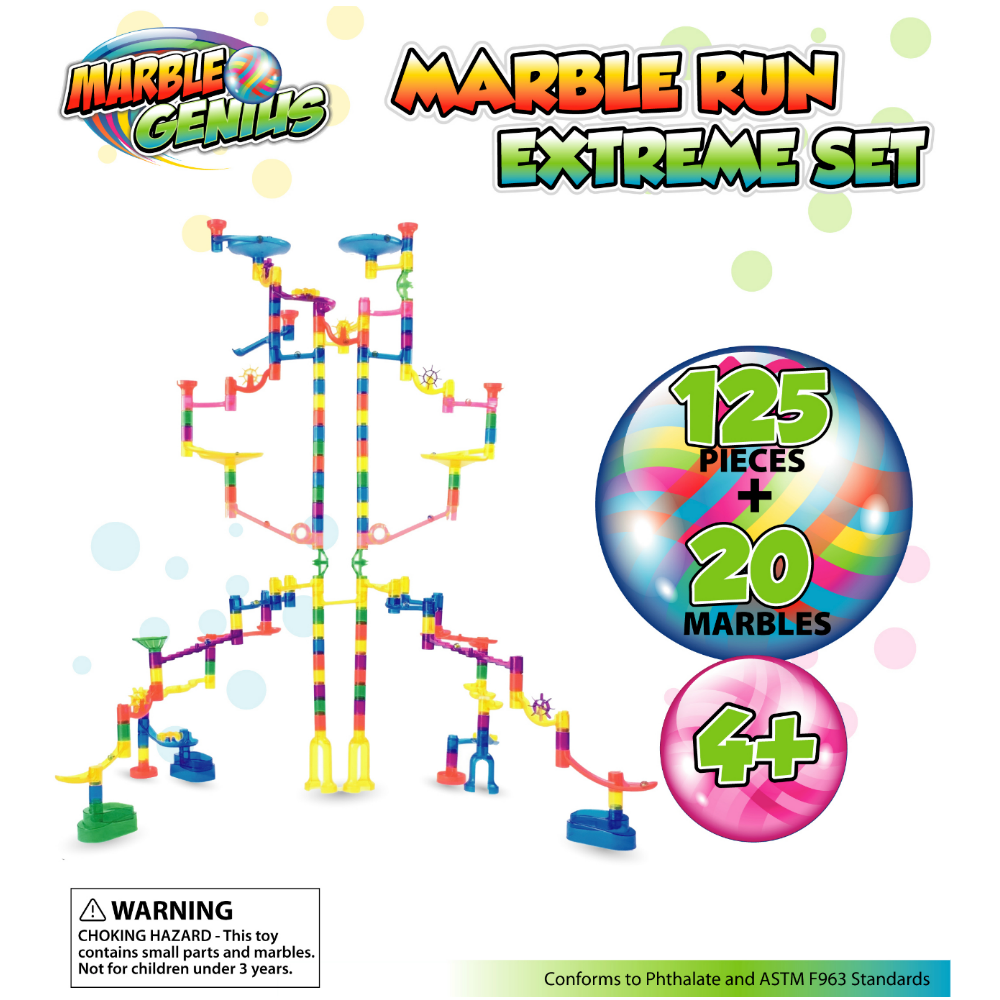 We're thrilled to announce the arrival of our latest product, the Marble Genius Marble Run Extreme Set!
This set has 125 pieces in total and 20 glass marbles. Exciting new pieces include the following...
1.) 360 degree loop:
2.) Jump and catch piece:
3.) Y - Splitter Piece:
Here are all the pieces in the Extreme Set:
Since we launched our Starter Set and Super Set, the response has been amazing! One of the requests we've often received is if we have anything more. We're excited to answer those requests by launching the Marble Genius Extreme Set just in time for the Christmas shopping season. This set works great on its own, or it's a perfect addition if you already have a Starter Set or Super Set.
Let the building begin!